He Re-liquefaction
---
---
Introduction
Based on years of accumulation on the cryogenic condensation, adsorption, solidification technology, VACREE can provide bespoke Helium recovery, purification and re-liquefaction system which can realize Helium recycling and reuse, greatly saving operation cost.
Features
♦ Fully automatic. Easy-to Use.
♦ Continuous Operation
♦ Liquefying and Transferring Liquid Helium
♦ Malfunction Alarm
♦ Gaseous Helium intake will be automatically stopped, when reaches the setting level
♦ Scalable Remote Monitoring Function
Specification
Vertical Type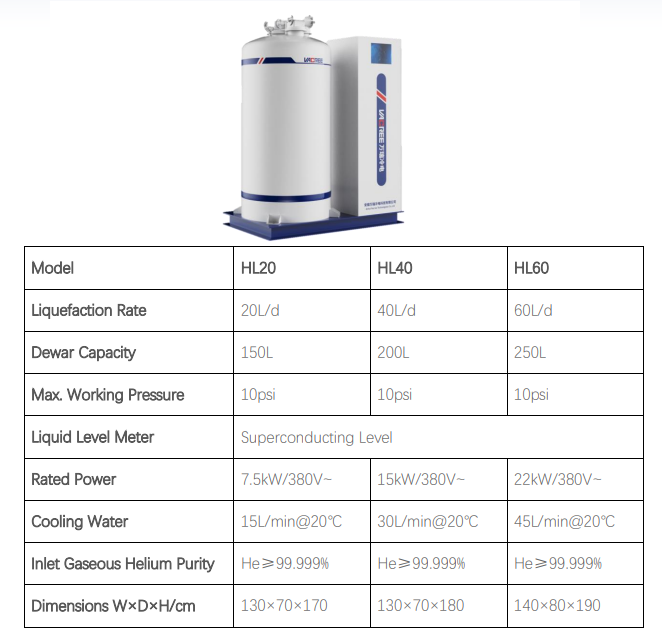 Horizontal Type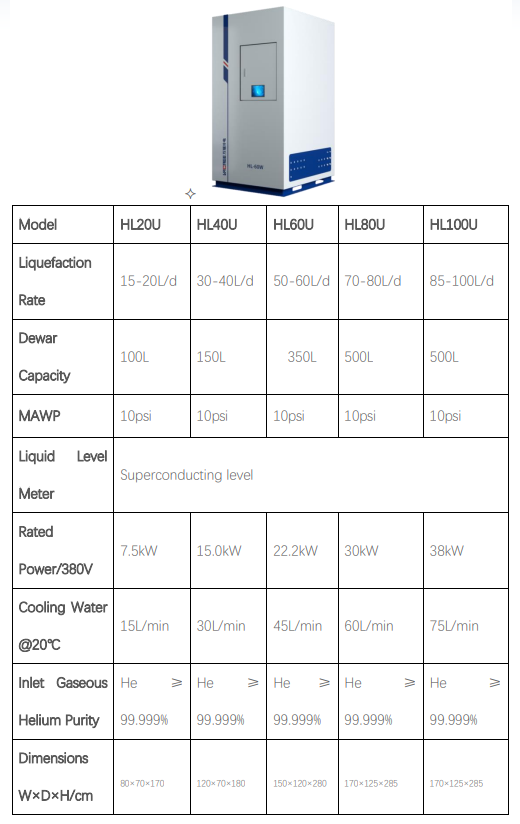 The Inlet Helium purifier interfaced with the Helium Re-liquefier can be as option.

CONTACT US
---
Mailbox:info@vacree.com
Address:No.189 Haitang Road, High-tech Zone, Hefei, 230088, Anhui Province,PRC