Project
Categories:

客户服务

Time of issue:

2020-03-25 00:00:00

Views:

0
We're proud to serve some the best and most demanding customers in the national Laboratories, prestigious universities, scientific institutions and industries. We work in close partnership with each client to understand them and improve the manufacturing process for better quality, fast delivery, and reduced cost.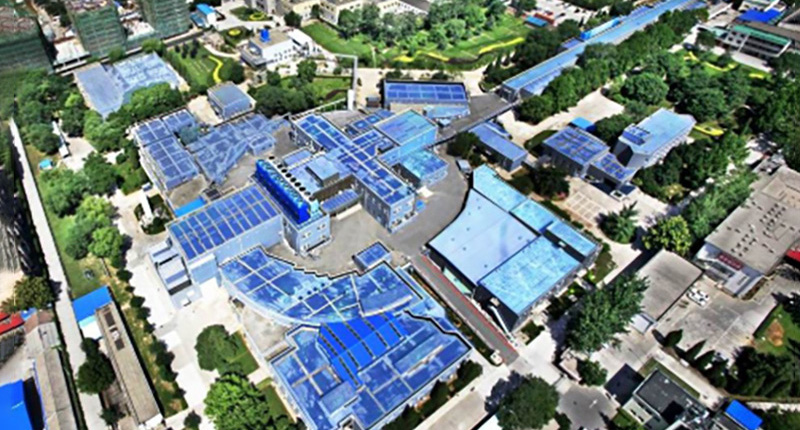 The Beijing Electron Positron Collider (BEPC) consists of the injector, the storage ring, the transportation line, the Beijing Spectrometer (BES), the Beijing Synchrotron Radiation Facility (BSRF) and the computer center.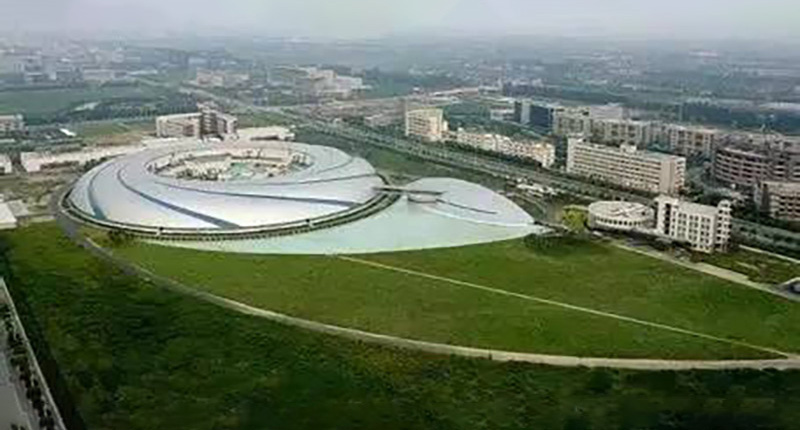 The Shanghai Synchrotron Radiation Facility (SSRF) is a third-generation SR light source. SSRF consists of a 150 MeV linear electron accelerator as injector, a booster that can increase the electron energy from 150 MeV to 3.5 GeV in 0.5 second, and a 3.5 GeV electron storage ring with 432 meters circumference, beamlines and experimental stations.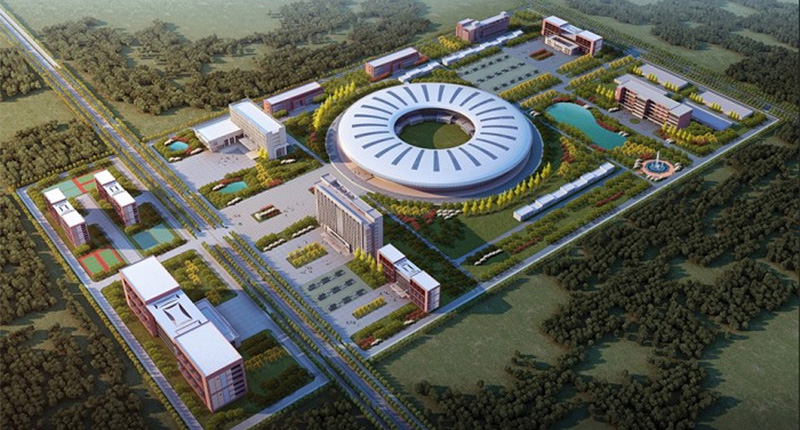 National Synchrotron Radiation Laboratory (NSRL) is the first national laboratory in China, which is located on the West Campus of the University of Science and Technology of China (USTC), Hefei, Anhui Province.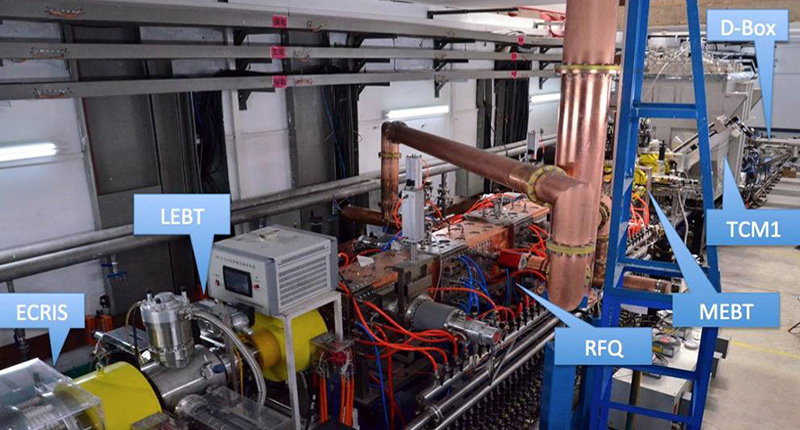 China Initiative Accelerator Driven System (CiADS) is a research facility of a megawatt-class accelerator-driven subcritical system to demonstrate the feasibility of ADS and the key technologies of high power sc-linac, high power target, and heavy metal fast reactor. The project is located in Huizhou, Guangdong province.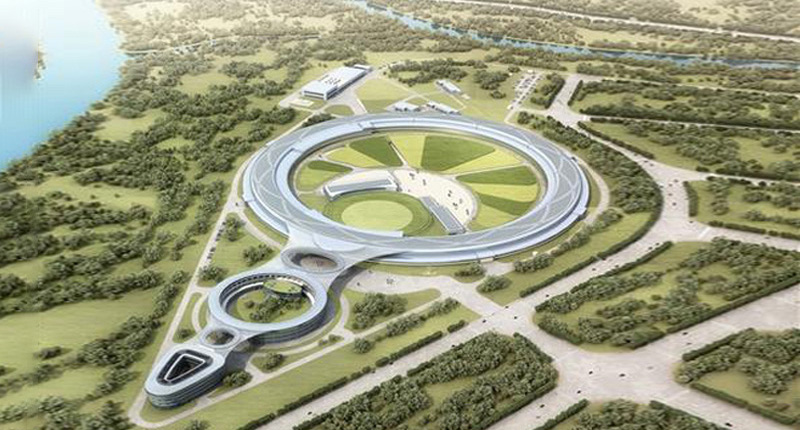 The High Energy Photon Source (HEPS) is a diffraction-limited storage ring synchrotron light source producing hard x-ray radiations for scientific applications that will be built in the Huairou District in suburban Beijing.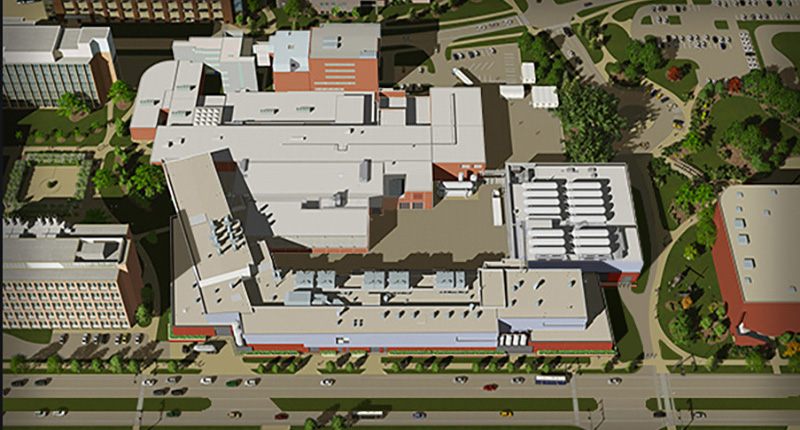 The Facility for Rare Isotopes Beams (FRIB) is a new scientific accelerator facility for nuclear science, which is located at the Michigan State University (MSU) campus. Rare isotope research project based upon a heavy ion driver linac to accelerate all stable isotope beams to a beam power of 400 kW, a beam energy over 200 MeV/nucleon.
The Facility for Antiproton and Ion Research (FAIR) is an international accelerator facility, which will use antiprotons and ions to perform research in the fields of: nuclear, hadron and particle physics, atomic and anti-matter physics, high density plasma physics, and applications in condensed matter physics, biology and the bio-medical sciences. It is situated in Darmstadt, Germany.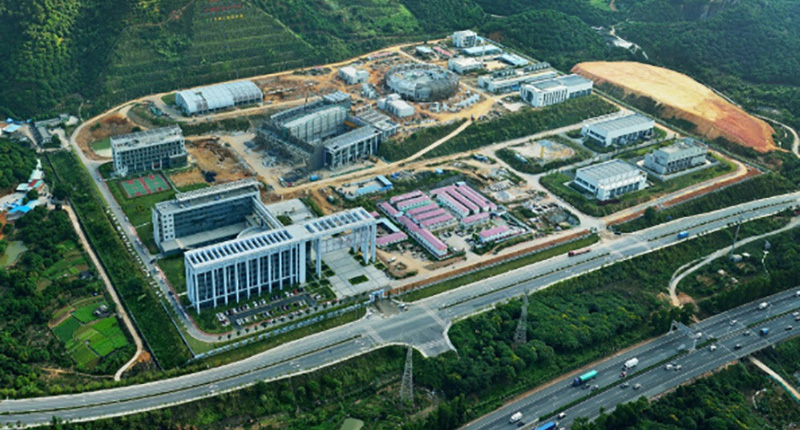 The China Spallation Neutron Source (CSNS) is the first neutron source facility in developing countries. The CSNS is being built in Dalang Town, Dongguan City, and it includes a powerful linear proton accelerator, a rapid circling synchrotron, a target station and three neutron instruments.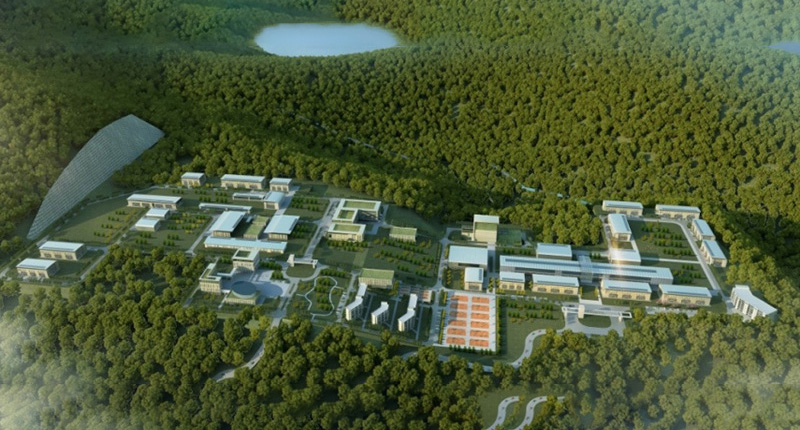 HIAF (High Intensity heavy ion Accelerator Facility), a new facility planned in China for heavy ion related researches, consists of two ion sources, a high intensity Heavy Ion Superconducting Linac (HISCL), a 45 Tm Accumulation and Booster Ring (ABR-45) and a multifunction storage ring system. The facility is situated in Huizhou, Guangdong province.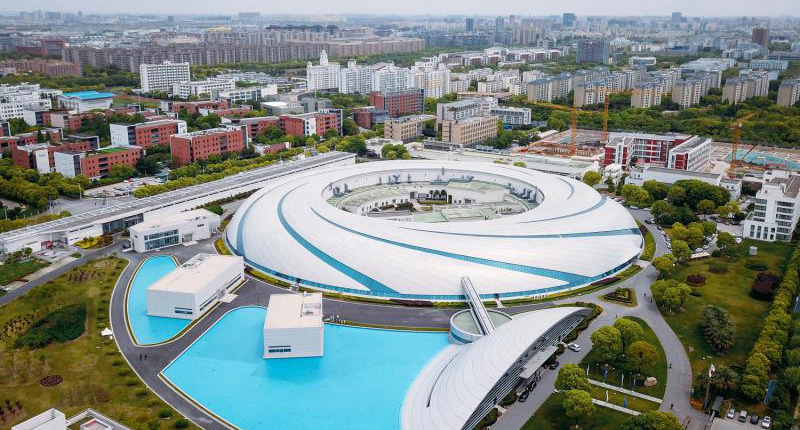 Shanghai Hard X-ray FEL Facility (SHINE) is a high rep-rate XFEL facility. This facility will be built in a 3.1 km long tunnel underground at Zhang-Jiang High Tech Park, across the SSRF campus. This XFEL facility has 3 undulator lines and 10 experimental stations in phase-I. It can provide the XFEL radiation in the photon energy range of 0.4 -25 keV.