Large-scale VOCs Purification Equipment
---
---
Introduction
VOCs (volatile organic compounds) recycle and purification equipment is independently developed by VACREE with unique and comprehensive VOCs processing technology. It can recycle and concentrate more than 90% of Hydrogen, Nitrogen and Hydrocarbon components contained in off-gas. The Hydrogen concentration can be purified from 30% to 99.999%, and the processing capacity reaches up to 1000m3 / hr.
Features
High reliability, high operation flexibility and low maintenance cost. It can be widely used in the field of comprehensive treatment of volatile organic compounds and has high benefits of environmental protection and economy.
Applications
Carbon nanotubes, pharmaceuticals, fine chemicals, etc.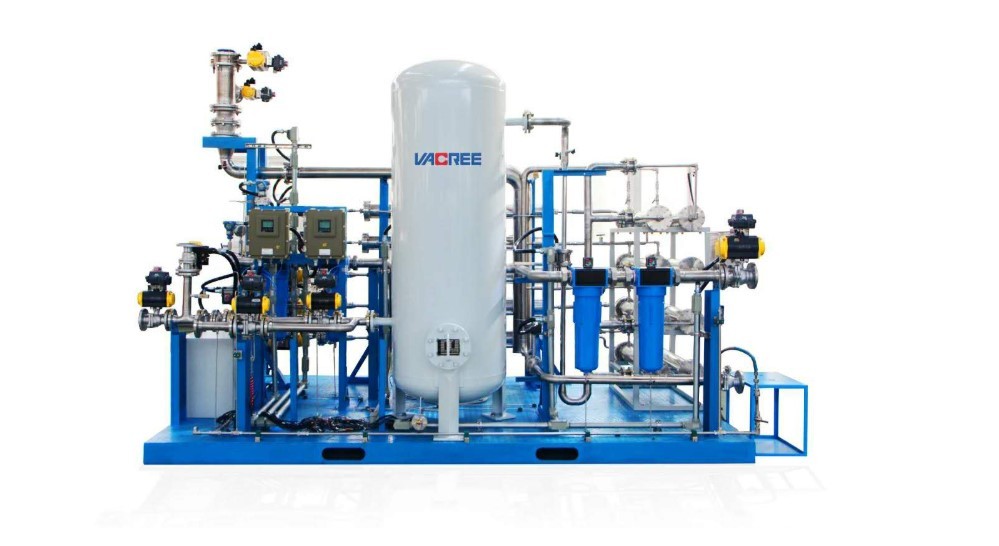 Technical parameters
ITEM

PARAMETERS

UNIT

Operating Pressure

1.0-3.0

Mpa

Flow Rate

100-1000

Nm3 /Hr.

C2+ Recovery Rate

≥90%

%

CH4 Recovery Rate

≥90%

%

Nitrogen Recovery Rate

≥90%

%

Inlet Hydrogen Purity

≥30%

%

Outlet Hydrogen Purity

≥90-99.999%

%

Operation Mode

Fully automatic, remote monitor
CONTACT US
---
Mailbox:info@vacree.com
Address:No.189 Haitang Road, High-tech Zone, Hefei, 230088, Anhui Province,PRC